Aromatic natural flavours that taste great
Nactis Flavours has recently developed natural flavours that offer increased nutritional value without deducting from taste perception : an aromatic solution for low-sugar products.
Recent health research outlined the negative effects of sugar and consumers are advised to lower their intake. According to Innova Market Insights, today, 47% of people are more concerned with their sugar intake than they were three years ago. Launches of low-sugar products are also widely increasing, and Nactis Flavours now offers a new solution for food manufacturers that enables them to balance sweetness perception in their products.
A sweet tooth
Sugar plays an incredibly important functional role in food. Its effect on taste alone is significant. This makes reformulation complex if sugar perception is to be maintained. Also, the craze of the clean label and the 'natural' trends certainly don't work in favour of sweeteners' popularity.
In line with this demand, however, Nactis Flavours has developed natural flavours that bring the essential sweetness sensation in low-sugar products thanks to natural notes that remind the consumer of sugar. They are also composed with natural extracts and several natural flavours.
The health claim of 'low sugar' can be used, as Nactis Flavours' solutions can be combined with products to reduce sugar by up to 30%.
Nactis Flavours' first development was a natural brownsugar flavour for biscuits. Other products applications are under test, including beverages, syrups and dairy products. In fact, Nactis Flavours flavourists develop tailor-made solutions that take into account interactions between natural flavours and different food or beverage matrixes.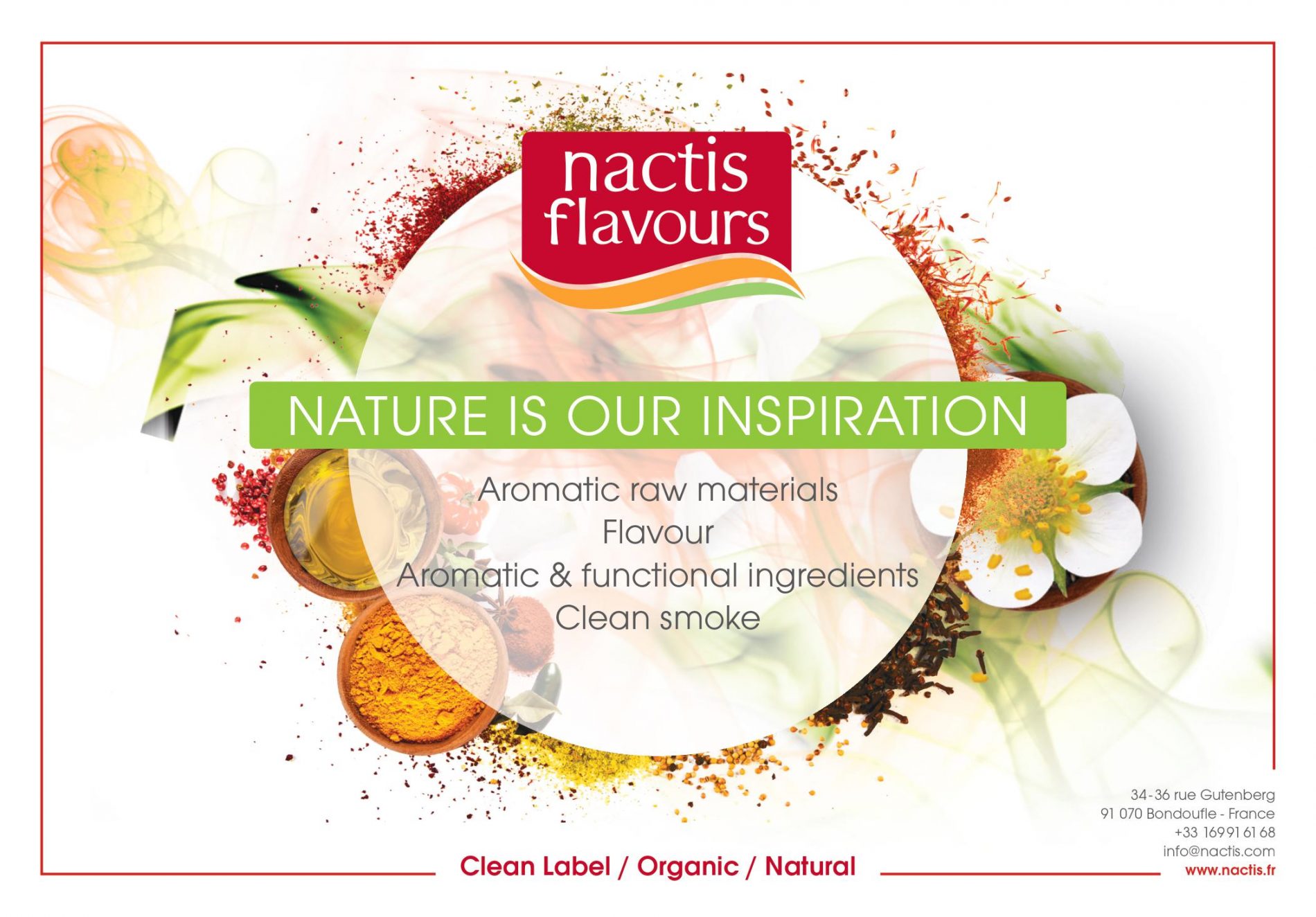 Find out this publication in Ingredients Insight Magazine Vol.1, here.