Botanicals are having a renaissance, expanding to a broad range of beverage applications. Discover Nactarome's extracts, tinctures, & distillates, inspired by the best of liqueur & bitter traditions.
Botanicals are having their moment, a true renaissance, as bitter-inspired flavours move from the world of mixology to a broader range of beverage applications. Historically, liqueurs and bitters evolved from herbal medicine, with an incredible variety produced as people sought an elixir for a long life. Botanicals were the base for these creations, adding depth, complexity, and unique flavours.
As more bitter flavours are moving into the mainstream, we see an explosion of mass and artisanal beverage brands riding this trend. Whether they are appreciated for their reputed health benefits or for their ability to increase the complexity of a drink, bitters have left an indelible mark on the culinary and beverage scene, their bitter taste becoming a palatable delight for enthusiasts around the world.
At Nactarome, we boast over half a century of experience in selecting, extracting, distilling, blending, and ageing dozens of different botanical species. We deliver consistent, premium, and all-natural aromatic extracts, both in coloured and clear form, for full adaptability to end applications. Not only does Nactarome have the technical, creative, and sensory expertise to blend these ingredients, but we can easily round out the creation of customized extracts based on your desired aromatic profile. And, of course, we can combine our botanicals with fruit, citrus, and brown notes, to create unique, intriguing profiles.
The traditional extraction process occurs through a series of hydro-alcoholic infusions. Extraction and concentration can be done under vacuum if the herb is sensitive to temperature, avoiding damage to the product. All fractions are then blended to give the highest organoleptic impact when used. A final distillation session enables the recovery of all the residual solvents. Distillers are used in the production of aromatic distillates for rectification and concentration of essential oils and to separate and recover the solvent from exhausted herbs.
Our Nactarome range of botanical extracts, distillates and blends are EU-natural compliant, and we offer full regulatory support for countries and territories with specific legislation requirements.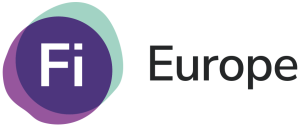 Thirsty to discover our full range? Meet us stand 3.1C 80 at Fi Europe to create your own signature cocktail or drop us an email at info@nactarome.com.