For this new edition of Djazagro, to be held from May 30 to June 2 in Algiers, we take you throughout your day with different sweet and savoury applications made by our culinary experts.
From breakfast, through lunch, afternoon tea or even dinner, it is on our stand A C 002 that you can enjoy a menu with various and innovative flavours: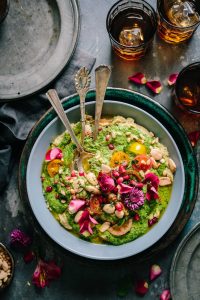 8:00 a.m. – Breakfast:
– Two jellies with sweet and seasonal flavours: apricot and strawberry
10:00 a.m. – Refreshing break:
– A flavoured milk with a floral and fruity blend of lemon and orange blossom reminiscent of the famous Algerian cherbet.
12:00 p.m. – Lunch:
– 5 sauces with tasty and authentic flavourings (Garlic & herbs, Algerian, Cheese, Chili and Western).
– A refreshing drink made of a juice and a delicate pomegrenate flavouring.
4:00 p.m. – Sweet break:
– 3 biscuits filled with intense flavours of chocolate-hazelnut, vanilla and strawberry.
8:00 p.m. – Dinner:
– Milk protein-based croquettes with crispy breadcrumbs and a melting texture
See you in less than two weeks!