Inspired by traditional recipes, our new range of marinades has been developed by combining natural solutions to value at best the ingredients used in the recipe, for a result "like at home". We offer a wide range of references dedicated to meat and fish products, which meet consumers' expectations by proposing recipes that are both classic and creative. It's a treat for the taste buds as well as for the eyes, with a palette of bright and colourful visuals that are hard to miss on the shelf. Our recipes fall within three mega trends which are currently driving new product developments: the triumph of transparency (Innova Market Insights), the sweet world's influence and the street food boom. Discover the details of our new references below:
the Triumph of transparency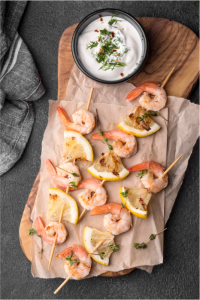 « Freshly cut »
A perfect balanced blend of aromatic summer plants for a fresh & herbaceous effect: thym, rosemary, basil & parsley
« Clean barbecue »
The characteristic profile of the traditional barbecue sauce in a clean version (with smoked salt)
« Iberian aperitif »
The traditional Iberian sausage transposed into a marinade for an original & cooked product (with smoked paprika)
Mexican mix (reduced salt content)
A complex aromatic profile combinaing cumin and a spicy signature
An interesting nutritionnal labelling:
-> On pork: from a D to a C nutriscore
-> On chicken: from a B to an A nutriscore
The sweet wolrd'S influence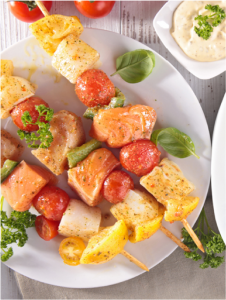 « Summer salad »
A fruity and herbaceous blend of strawberry and basil resulting in a marinade inspired by summer salads.
« A nap in Provence »
An original association of apricot and honey for a marinade with a fresh & fruity aromatic profile
« Chocolate picante »
An essential mix of the sweet category (cocoa & chili) for an indulgent && original marinade
the street food boom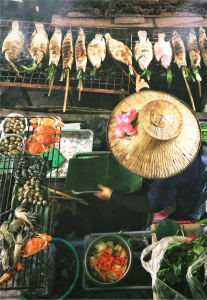 « Tasty grill »
Steak House style grill flavour combining a meaty signature with onion and pepper
"Caribbean Island"
An exotic recipe which inspires travel thanks to the mix of curry and fruity notes such as pineapple and coconut
"Chimichurri in red version"
The traditional Chimichurri condiment recipe in a red version with pepper and lemony signatures
« Like a Thaï curry »
A combination inspired by the typical street food dishes of Southeast Asia with curry and lemongrass as main flavours.
« Barbecue in Lousiana »
A Cajun mix with authentic notes of Louisiana barbecues: cooked (garlic, onion and pepper) and slightly spicy flavour profile
« Warming spicy »
A rich aromatic profile combining warming, spicy and slightly lemony notes
« A lunch in Tunis »
A rich profile of traditional Middle Eastern spices: cumin, coriander and chili
« Street food in Bangkok »
The authentic profile of the famous Sriracha sauce in marinade: a blend of fermented chili, vinegar and sweet notes.