2020 will be full of event for our Group! We are looking to welcoming you during 3 major events: Nutraceuticals (Spain), Djazagro (Algeria) and CFIA (France) to let you discover our innovations answering key trends within the Food & Beverages industry: transparency, authenticity and wellness.
NUTRACEUTICALS, March 2020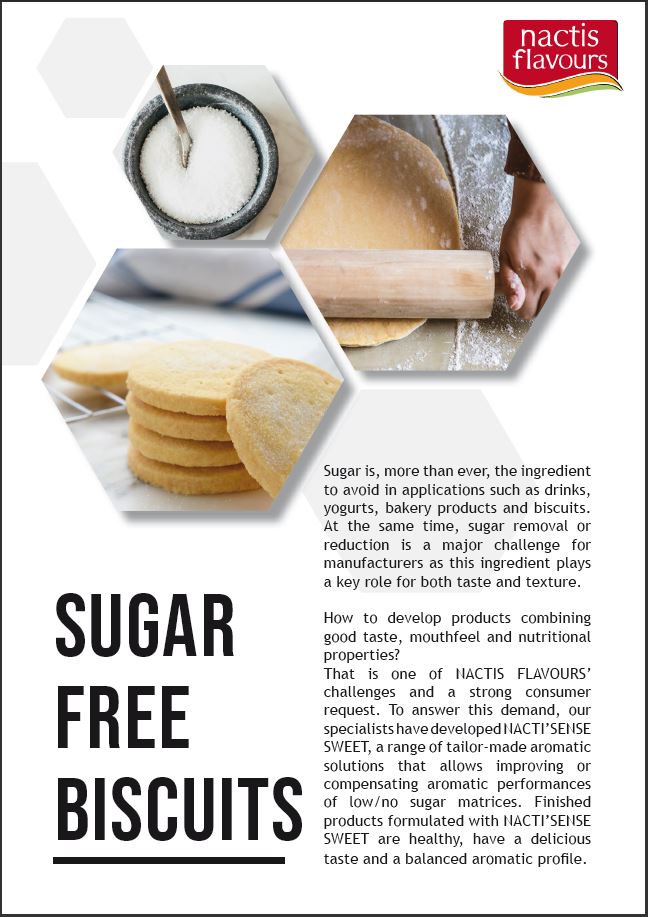 Our journey begins in Spain at the Nutraceuticals Europe! This exhibition is an International meeting point between suppliers, manufacturers and distributors; an opportunity to discover the latest innovations within the Health & Wellness sector.
For this edition, you'll discover NACTI'SENSE SWEET, our range of tailored solutions that allows improving or compensating aromatic performances of low/no sugar products. During this event, you will discover our solutions' efficiency on a no sugar matrix, in combination with two indulgent flavours: coconut and toffee.
Visit us at DKSH's booth, our partner.
Practical information:
March 4-5, 2020
Palacio de congresos de Madrid IFEMA, Spain
Stand: D22
DJAZAGRO, September 2020
Once again this year, we will exhibit at the Djazagro exhibition in Algiers. This event is a must of the Maghreb region: 34 countries will be represented by Food & Beverages manufacturers and suppliers unveiling their innovations to the 20,000 visitors.
For this edition 2020, you will have the opportunity to taste 3 new sweet products:
– A chocolate hazelnut spread
– Stuffed biscuits: chocolate hazelnut, strawberry and vanilla
– Two sparkling drinks: kiwi drink and "Red bull" type
Practical information:
CFIA, September 2020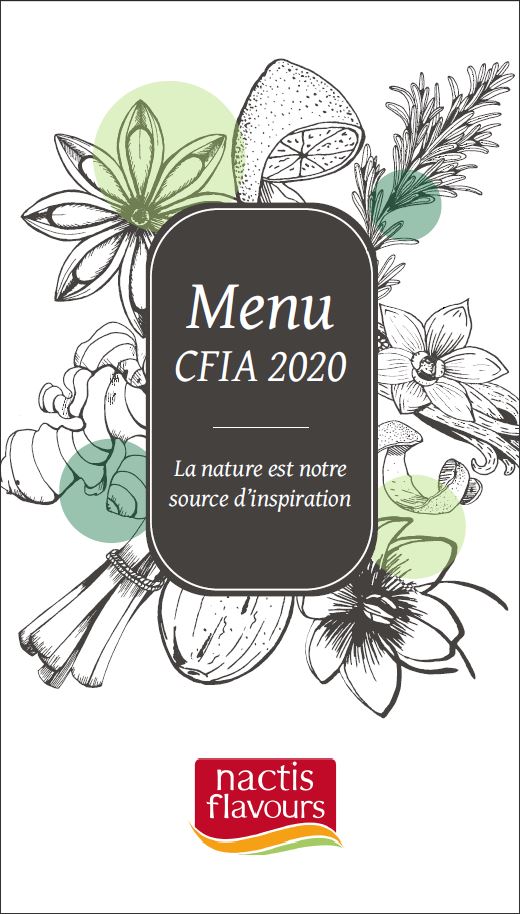 After Algeria, welcome in France! Meet us in Rennes at the CFIA: the French Food Industry Suppliers Trade Show. Once again this year, several companies (1,600 exhibitors) will unveil solutions for the future of the Food & Beverages Industry.
On that occasion, we will launch Simply Natural™, our new range of 100% natural references: stocks (meat, fish and vegetables), essential oils, extract blends…All these solutions are dedicated to a wide range of applications and allow to establish short and understandable ingredient lists.
You will have the opportunity to discover this new range through applications especially developed by our Culinary experts and Pastry Chefs:
Savoury products:
– A brown sauce (with beef stock)
– A barbecue marinade (with smoked paprika)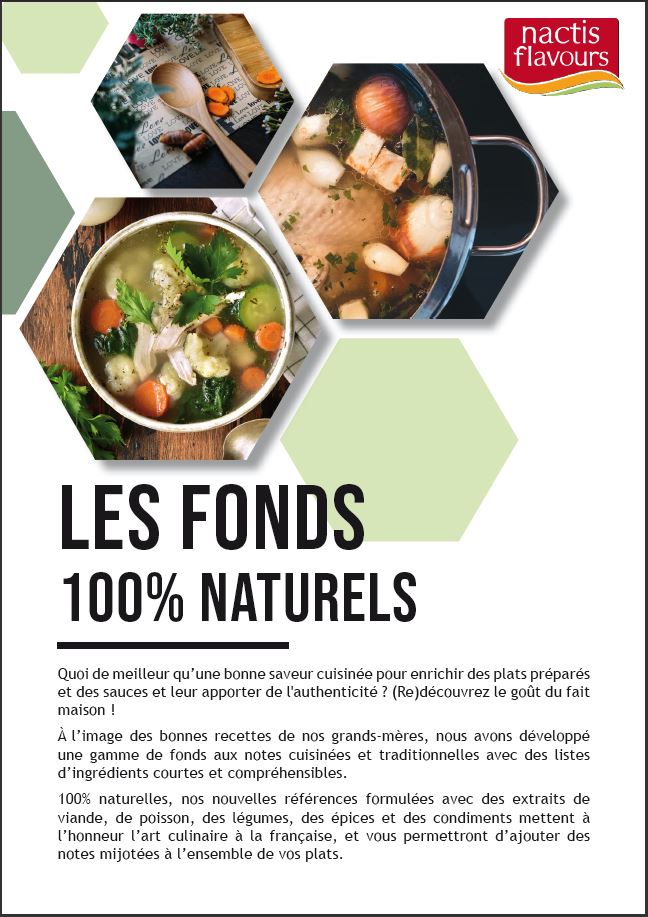 Sweet products:
– Filled mini-donuts (clementine & brown spices blends)
– Traditional almond mini-madeleines
– Cream puffs with an Earl Grey signature
– Blackcurrant & mint tarts
Practical information:
September 29-1st October, 2020
EXPONANTES (Exhibition center of Nantes), France
Stand: C12.D11 Hall 4
Website: https://www.cfiaexpo.com/