regulatory news
FROM 30th june 2019, compliance with changes in labelling will be required
are you ready?
In November 2017, the DGCCRF (French Authorities) published its Recommendations for the labelling of flavoured foodstuffs. It aims at the correct and non-misleading information of consumers regarding the origin of the perceived taste of foods. The application of the Recommendations by food manufacturers could impact their labelling.
As at June 30, 2019: Flavoured foods and beverages placed on the French market shall comply with the recommendations. Products that are manufactured or labeled before this date, can be marketed until their date of minimum durability or use by date.
flavoured foodstuffs labelling : How to be in compliance?
To help clients trying to find their way through this new regulation, Nactis Flavours offer you a regulatory manual which can be use as a guide. Thanks to three questions, we help you determine if you must change labelling or not, and how: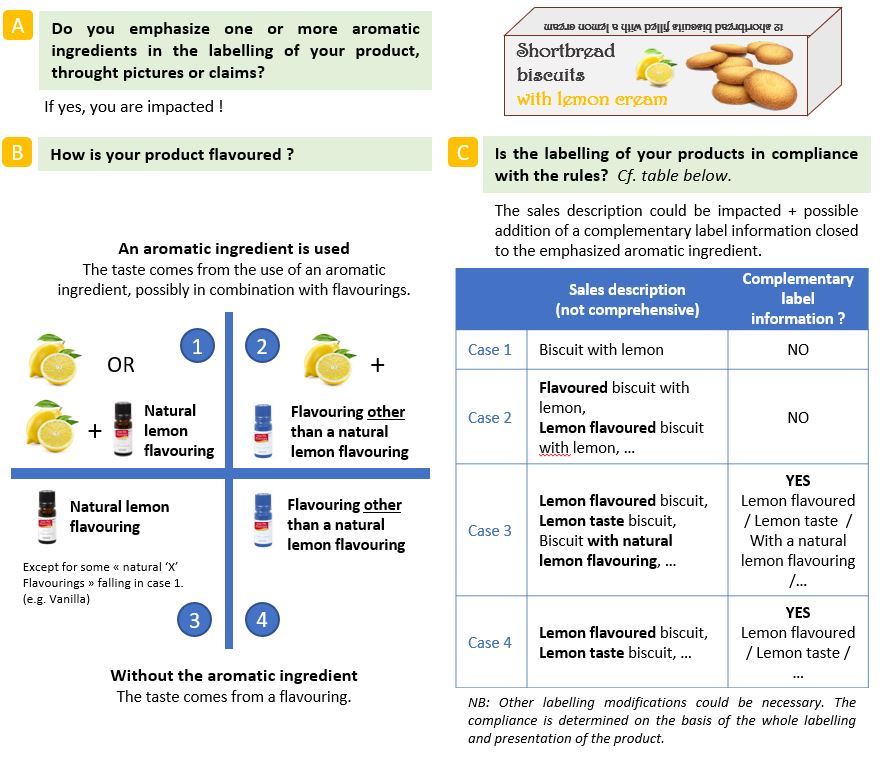 If you would like to receive the complete sheet and for more information, please contact Mr Vincent FERRARI, Regulatory affairs Manager: